\#source 'research/teleological stance -- csibra and gergely.doc'
\#source 'lectures/mindreading and joint action - philosophical tools (ceu budapest 2012-autumn fall)/lecture05 actions intentions goals'
\#source 'lectures/mindreading and joint action - philosophical tools (ceu budapest 2012-autumn fall)/lecture06 goal ascription teleological motor'
When do human infants first track goal-directed actions and not just movements?
Here's a classic experiment from way back in 1995.
The subjects were 12 month old infants.
They were habituated to this sequence of events.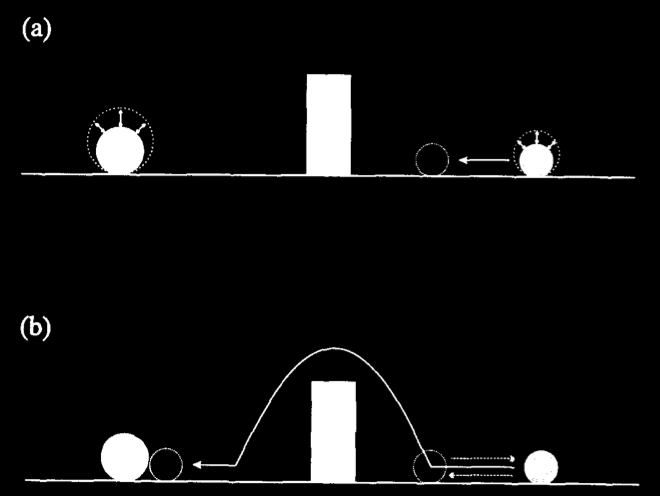 Gergely et al 1995, figure 1
There was also a control group who were habituated to a display like this one but with the central barrier moved to the right, so that the action of the ball is 'non-rational'.